Hi, everyone!  We're just days away from the big Game Day!  We have been having a blast rounding up some fun and festive ideas for you to enjoy in your photo booth rental this Sunday.  Let's get the party started!
First up, it's all about the props.  We've had our Photo Booth of the Stars' Staff searching high and low throughout the World Wide Web to find you their favorite pictures and inspiration that will have your photo booth rocking all night long.
One of our top ideas we came across was this DIY Football Party Photo Booth Backdrop from Hostess with the Mostess.  A good backdrop really sets the tone for your special event and this is especially festive to highlight your game day.  (Side bar, this would be a really cute idea for a boy's birthday party, or for school functions as well.)
You can check out the whole tutorial HERE and while you are there, pick up your very own Sports Fan Hand Silhouettes so you can DIY your very own photo booth props to go along with the backdrop!   Just click on the word HERE above to check this one out.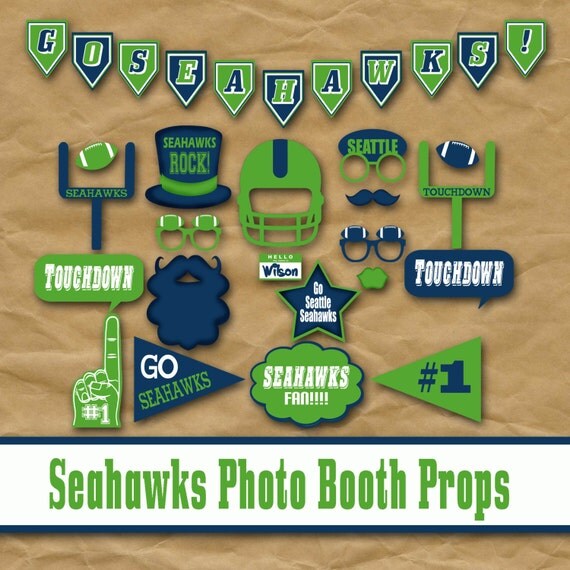 For you Seahawks fans, we've got the props for you!  Best of all – it's an instant download, which if you didn't know, the entire crew at Photo Booth of the Stars adore!  It's one of the simplest ways to customize your event and not only that, it's cheap too!
For those who have not tried your hand at printable props, fear not – it's as easy as it sounds! You literally purchase a digital copy, print them out on cardstock, cut out, tape or glue cut outs to long sticks and create stunning props for your guest list to get their game on with.  It's really that easy!
Now, back to the adorable printables!  We found these on Etsy from OldMarket and you can head there too to get yours for this Sunday.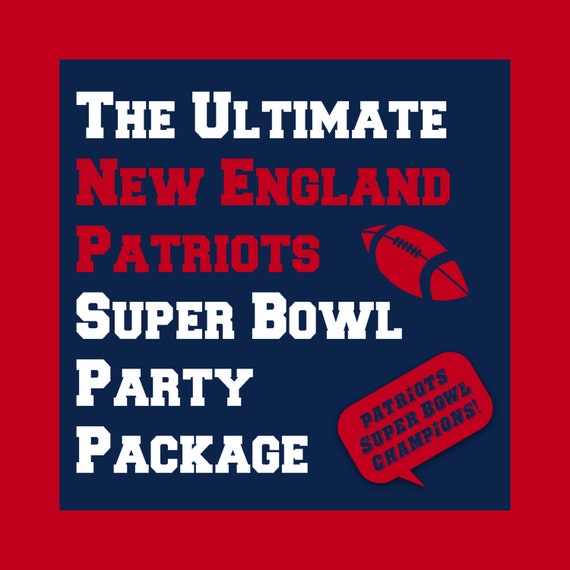 Patriots fans need not worry we didn't forget about you!
Check out their Ultimate New England Patriots Super Bowl Party Package Printable HERE and you can feature both sets of props in your photo booth.  A little friendly competition will spice the party up!
If you are entertaining children this weekend, one thing you might want to prep for are some fun activities for the kids to partake in during the game.  Let's keep those kiddos busy with some DIY Game Day Pom-poms that they can help make and use to pose with in the photo booth.
You can check out The Inspired Treehouse for their complete tutorial HERE and let your kids cheer on the day.
We are loving this football pennant banner we found on HERE Simmworks Family Blog and agree that it will be perfect to hang above your food buffet, in the photo booth, or even above your TV or couch.
Do you have your props ready for the game?  What activities are you featuring for your younger guests to enjoy and keep busy with?  We'd love to hear all about your Super Bowl tips and tricks!
Cheers to Superbowl Sunday!
Author:  L. Fulton-EventsbyL