Whether you are looking forward to the Big Game or the Half Time Show, one thing is for sure, Superbowl Sunday should be a hit at your house!  Photo Booth of the Stars has put together some really fun picks for some easy and amazing treats that will kick off your celebration.
For you photo booth fans sticking to resolutions for the new year, we have picked some super simple, and lower calorie options to help keep you on track.
Photo via Martha Stewart
Shrimp cocktail is a wonderful go-to, not only because it is a lower calorie option but, it is just so simple to throw together no matter what the occasion.  We are a fan of Mel's recipe from Mel's Kitchen Café for making shrimp cocktail from scratch.  It will having you ditching the store bought bottle every time.  Head over and check out the recipe HERE.  (Just click HERE to be taken to the recipe.)
If you are searching for a low-carb snack option, just go ahead and stop now because we have it here for you.  Try these low carb Fauxtato Skins from Emily over at Joyful Abode.  We aren't going to spill the beans with the special ingredients that make these faux-tato, but you can head over to Joyful Abode HERE and you can get all of the fauxtato details.  (Just click the HERE and you'll be on your way.)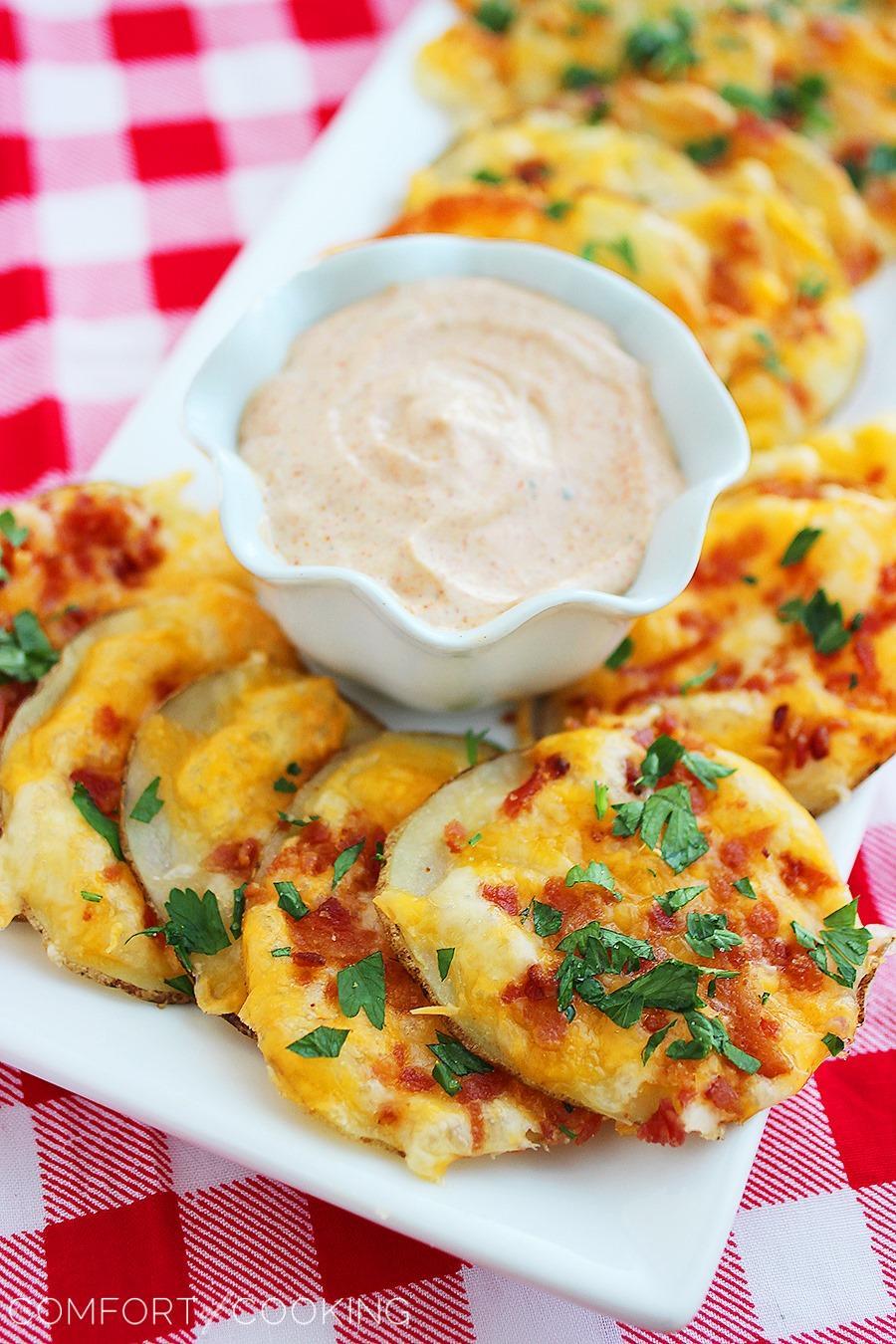 The Comfort of Cooking
For those of you looking to go all out and take on the YOLO approach during the big game, we have the perfect little munchies for you, too.  Like these Cheesy Bacon Oven Chips with Chipotle Dipping Sauce.  Don't they just sound delicious?  Our entire photo booth staff agrees that these look too good not to make!  Head on over to The Comfort of Cooking and check out the recipe HERE. (Click the HERE to get the recipe.)
Your guests are sure to get a kick out of these delicious meatballs that pack a surprise!  Ok, meatballs on their own are always a crowd pleaser.  Whether they are smeared with BBQ sauce, marinara, or a honey glaze they always seem to be the first to go at parties.   With these babies you might just want to triple the recipe because they are going to be flying out of the dish!  Mozzarella Stuffed Meatballs?  We are sold!  You can get the gooey, scrumptious recipe by Baker by Nature HERE.  Be sure to send Photo Booth of the Stars a message to tell us how amazing these little guys were.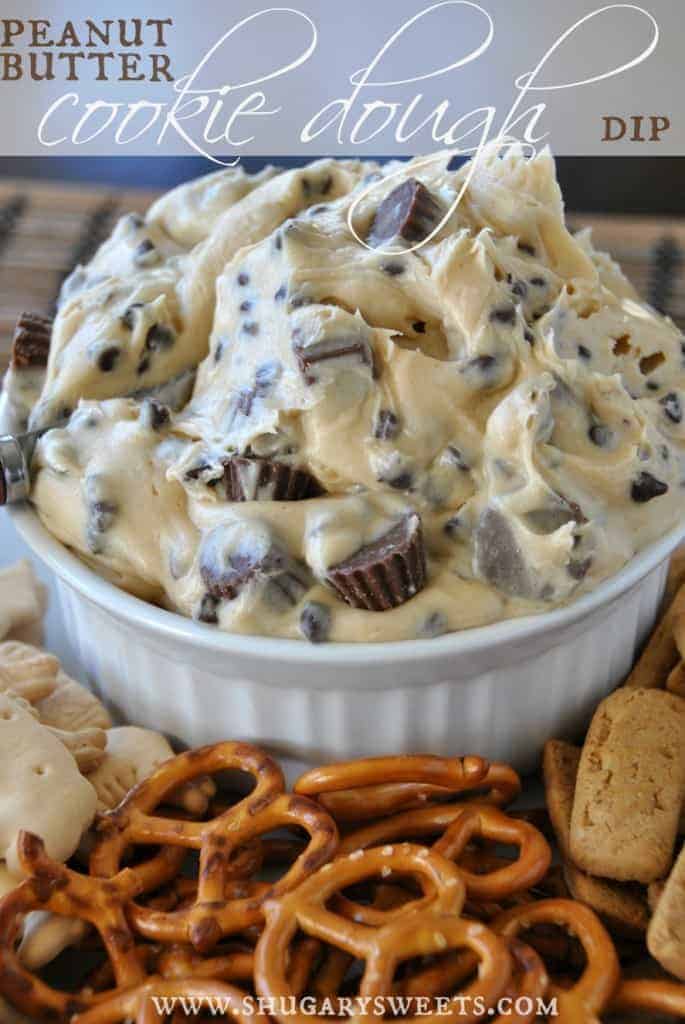 ShugarySweets
We could not have been more excited when we strolled across this recipe on Pinterest.  SCORE!  Reese's Peanut Butter Cookie Dough Dip. Now that just sounds life changing, doesn't it?  We cannot wait to try this one out and dip some pretzels and cookies right in, or maybe just eat it by the spoonful.  You can make it,too. Click on over to ShugarySweets and get the recipe HERE to whip up your very own batch. (Just click the word HERE and you will be teleported to the recipe.)
We hope you all try these ideas and they are a real touchdown!  Stay tuned for some photo booth fun ideas for the upcoming Superbowl Sunday!
Until then, Cheers!
Photo Booth of the Stars
Author:  L.Fulton-EventsbyL