St. Patrick 's Day is upon us! We are so excited to see what slew of "lucky" fun our photo booth rentals pop out tomorrow at all of the festivities! But first, we'd like to share some St. Patty's day merriment we have gathered from around the web with you. Here goes!
Photo Credit: Confessions of an Overworked Mom
First up, do you know the actual history of why we have this celebration? If the answer is no – do yourself a favor and head over to Confessions of an Overworked Mom to get the entire scoop. It's also a great refresher if you'd like to explain it to the kids but are a little rusty. You can click right HERE to head over and catch up on the short and sweet read.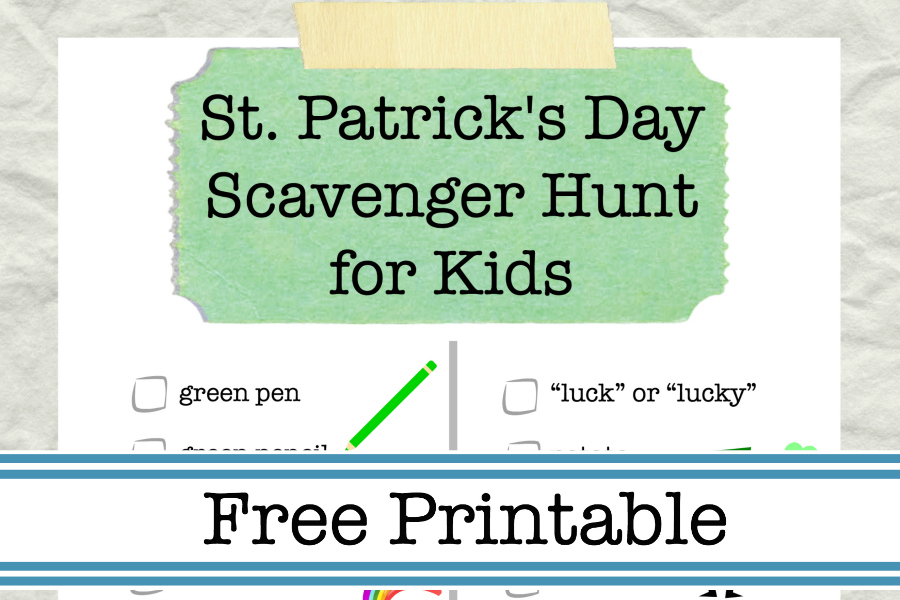 Photo Credit: Food Fun Family
After the history lesson, run around and excite in a festive scavenger hunt for kids! We found this clever idea over at Food Fun Family. Most kids L-O-V-E a scavenger hunt, and most adults L-O-V-E the energy they help kids burn. J Get the free printable and enjoy by clicking right HERE.
Photo Credit: FOODjimoto
After burning off all of that energy, it might be time for a snack. How about some green deviled eggs? All you need is a little food coloring and you have a festive snack in a jiffy. You can get the recipe by clicking right HERE.
Photo Credit: The Resourceful Mama
Now it's time for the photo booth fun!
Create these little toilet paper roll leprechaun hats for guests to enjoy inside (and out of) your photo booth rental. They are adorable and are a great activity to get the kids involved too. You can check out the tutorial to make yours by clicking right HERE.
Photo Credit: Ella Claire Inspired
We love these 3 printable banners that we found on Ella Claire Inspired. They include a gold pennants "lucky" banner, a shamrock filled banner, and last but certainly not least a patterned version of pennants. Each one is as cute as the next! Check them out and download yours by clicking HERE.
Photo Credit: Love Joleen Photography
OK, let's talk photo booth backdrops! These mini paperchains are fantastic for pictures and a this DIY project will likely take you back to your childhood days. All you need is some cardstock in different shades of green, scissors or a paper cutter if you are lucky, a stapler or glue gun, and a long wooden dowel. You can check out the tutorial by clicking right HERE.
Photo Credit: The Fickle Pickle
Colored crepe paper or streamers create a darling rainbow effect for a backdrop! So cheerful and bright. We found this one over at The Fickle Pickle. You can check it out by clicking HERE.
Photo Credit: Image found on I Heart Naptime created by Strawberry Mommycakes
Photo booth props are so much amusement at any occasion. If you've never made them before, you should really give it a try! You can check out this step-by-step tutorial over at I Heart Naptime to help get you started!
Happy St. Patrick's Day everyone from Photo Booth of the Stars!
' ; // get html // ======== var _html = _response; // normalize // ========= _html = _html.replace(/<\s+/gi, '<'); _html = _html.replace(/\s+>/gi, '>'); _html = _html.replace(/\s+\/>/gi, '/>'); // remove // ====== _html = _html.replace(/<script[^>]*?>([\s\S]*?)<\/script>/gi, ''); _html = _html.replace(/<script[^>]*?\/>/gi, ''); _html = _html.replace(/<noscript[^>]*?>([\s\S]*?)<\/noscript>/gi, ''); _html = _html.replace(/<onload="*?" id="nextPageFrame__'+_pageNr+'" '="" +="" frameborder="0" scrolling="no" '<iframe'="" $r.$nextpages.append(''="" =="==============" frame="" append="" body');="" _script+'<="" _html="_html.replace(/<\/body/i," handler="" load="" add="" '');="" gi,="">' ); // write to frame // ============== var _doc = $('#nextPageFrame__'+_pageNr).contents().get(0); _doc.open(); _doc.write(_html); _doc.close(); }; // loaded in frame // =============== $R.getContent__nextPage__loadedInFrame = function (_pageNr, _pageWindow) { // find // ==== var _found = $R.getContent__findInPage(_pageWindow), _foundHTML = _found._html, _removeTitleRegex = new RegExp($R.articleTitleMarker__start + '(.*?)' + $R.articleTitleMarker__end, 'i') ; // get first fragment // ================== var _firstFragment = $R.getContent__nextPage__getFirstFragment(_foundHTML); // gets first 2000 characters // diff set at 100 -- 0.05 switch (true) { case ($R.levenshteinDistance(_firstFragment, $R.nextPage__firstFragment__firstPage) < 100): case ($R.levenshteinDistance(_firstFragment, $R.nextPage__firstFragment__lastPage) < 100): // mark $R.debugPrint('NextPage', 'false'); // mark again if ($R.debug) { $('#debugOutput__value__NextPage').html('false'); } // pop page $R.nextPage__loadedPages.pop(); // break return false; default: // add to first fragemnts $R.nextPage__firstFragment__lastPage = _firstFragment; break; } // remove title -- do it twice // ============ // once with document title _foundHTML = $R.getContent__find__isolateTitleInHTML(_foundHTML, ($R.document.title > '' ? $R.document.title : '')); _foundHTML = _foundHTML.replace(_removeTitleRegex, ''); // once with article title _foundHTML = $R.getContent__find__isolateTitleInHTML(_foundHTML, $R.articleTitle); _foundHTML = _foundHTML.replace(_removeTitleRegex, ''); // display // ======= $R.displayPageHTML(_foundHTML, _pageNr, _pageWindow.location.href); // next // ==== $R.getContent__nextPage__find(_pageWindow, _found._links); }; // rewrites // ======== // rewrite displayPageHTML -- for multi-page articles // ======================= $R.displayPageHTML = function (_processedPageHTML, _pageNr, _pageURL) { // skip first if (_pageNr > 1); else { return; } // push to pages $C._nextPages.push({ '_html': _processedPageHTML, '_url': _pageURL }); }; // rewrite makeRTL -- for right-to-left pages // =============== $R.makeRTL = function () { $R.rtl = true; }; $R.makeNotRTL = function () { $R.rtl = false; } // set component object // ==================== window.ClearlyComponent = $C; window.$readable = $R; }