Favors are small gifts that you give to your guests at your wedding, party, or whatever type of soiree you are hosting.  They are a small token to show your guests appreciation and gratitude for their attendance and support for you and whatever it is you are celebrating.
Selecting your favors can be extremely easy if you are hosting a themed event and want to have a specific favor that pulls the entire event together.  They can also be really tough since when it comes to favors, there is such a vast variety to choose from.  There are options that can fit in everyone's budget too.
Photo Source: carolineevan.com
Tasty edible favors are a nice treat for your guests to enjoy at their leisure. We love the trail mix in the jar as shown in the photo above.  Jams and Jellies, honey, syrups, and oils also make fabulous favors.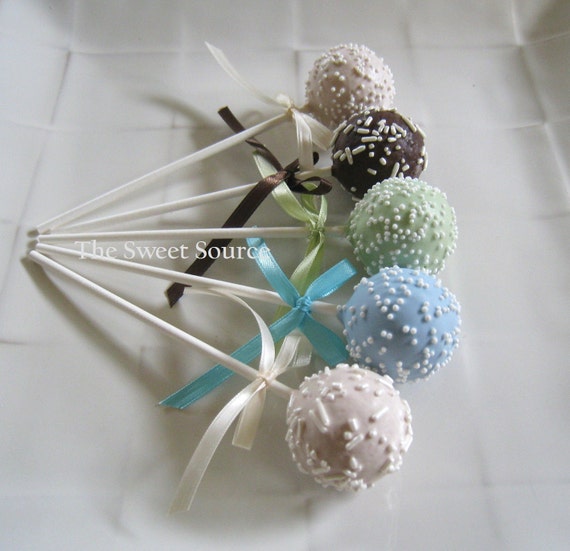 Cake pops are a budget friendly option for any event. They are a great addition to any event and can be completely designed to tie in your theme. Whether you are hosting a baby shower like the blue ones above, or having wedding inspired creations for your Big Day, everyone loves a cake pop! They are so good! The only downside to giving them as favors is that your guests are going to wish they had more than one.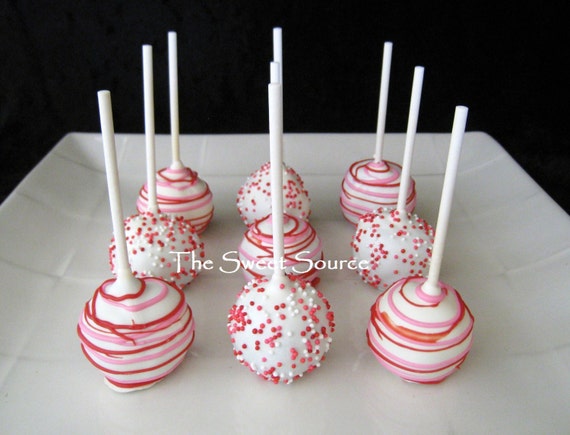 We found these cake pops on TheLollicakesBakery store on etsy. There are a variety of colors and styles to choose from to put a sweet touch on your party or event.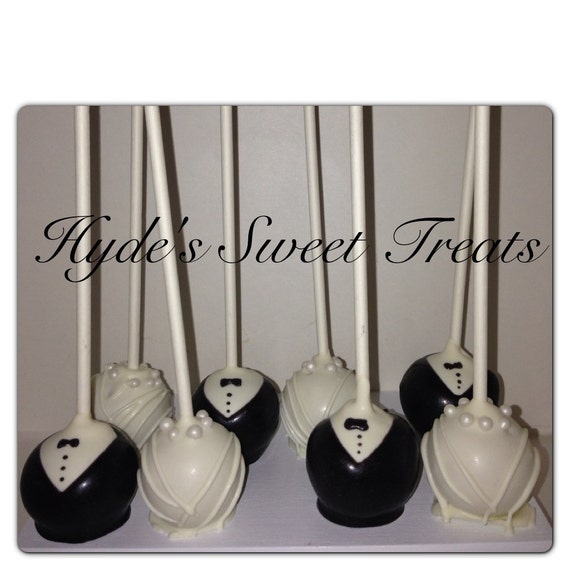 There are tons of different Etsy shops that offer cake pops to fit any party or theme. Like the ones above that we found on HydesSweetTreats that include little bride and groom cake pops. Too cute!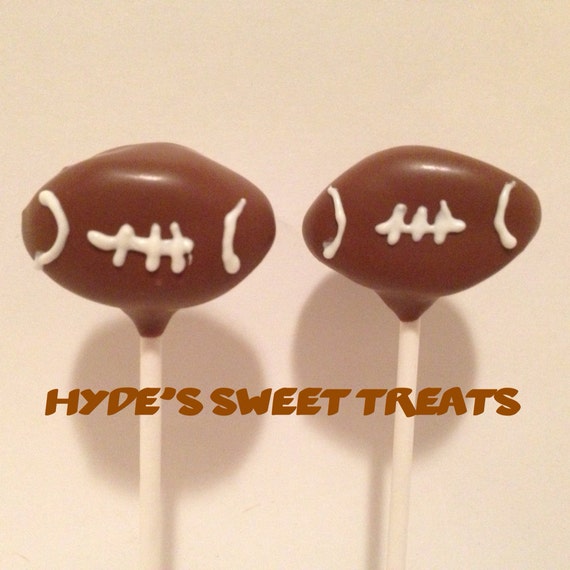 Believe it or not football season is creeping around the corner and these little football pops would be a hit at your kickoff party!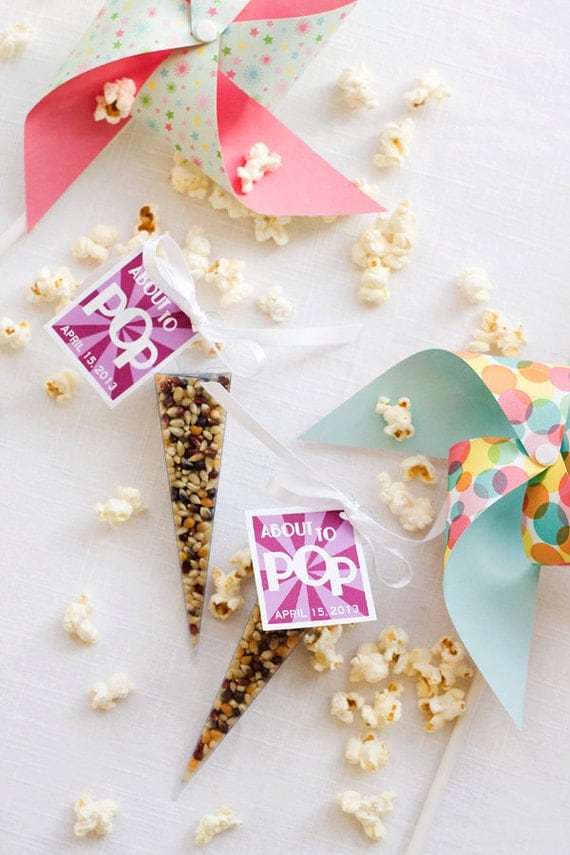 We just love these ready to pop favors for you baby shower! What's really cool about these favors from dellcovespices Etsy shop, is that you have a variety of popcorn kernels to choose from and they can even coordinate the kernels to match your colors and the gift tag is customizable too!
The popcorn kernel varieties we carry include:
Black Pearl Popcorn – Looks black on the outside, but pops white with an occasional gray hue. They tend to be a smaller corn when popped, but they carry more antioxidants than either the red or yellow. Quite crunchy.
Baby White – A heritage crop that dates way back, this is a popcorn with no hull. That means the crisp texture is mild and there's no hulls to get stuck in your teeth!
Extra large Amish Caramel — Fat and deep gold in color, this is your classic movie theater popcorn, only better. Pops big, with a creamy texture and a mellow flavor.
Midnight Blue – The color of the sky just as day turns to night. This corn pops medium-sized and tastes sweet. A great corn to pair with our Kettle Corn topping!
Royal Purple – A deep, blue-purple color that pops white and has a slight nutty taste. Perfect for an afternoon snack. Over the Rainbow – A colorful mixture of the blue, gold, purple, red and white corns. Festive and fun for a party!
Red Diamond Valley – A deep, dramatic red, like tiny little rubies. When it pops, the corn is white with a subtle yellow hue. The texture is a nice mix of fluffy and crunchiness, and has a nutlike flavor.
Photo Credit: 1, 2, 3, 4, 5, 6
Author:  L. Fulton-EventsbyL