Happy Valentine's Day everyone! It's time to get photo booth-ready.
Today is such a fun day to show your love to those near and dear to your hearts. Since it falls on a Saturday this year, it's a great chance for us all to get the kids involved in all of the fun projects and crafts.
Here are some of Photo Booth of the Star's favorite ideas to try out this Valentine's Day!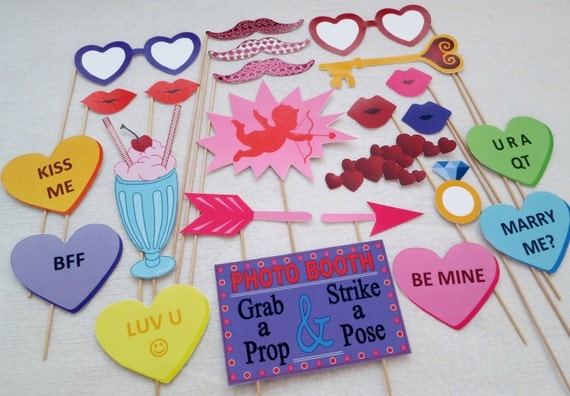 Photo Credit: Chela Williams via Etsy
Start the party off right with these photo booth props we came across on Etsy. With 31 pieces included in this instant downloadable PDF, you can't go wrong!
This set comes with both a full color file, and an outlines-only file. You and the kids will have a ball coloring in the outline-only printouts and getting the creative juices flowing. Regardless of how much time or creativity you have, you will be all set for a fun V-day photo booth rental with these.
Head on over and get your printable props HERE.
Photo Credit: Capturing Joy with Kristin Duke
You can find these adorable, and free printable props from Capturing Joy with Kristin Duke designed by The Creative Kiki. They are just perfect for all ages to enjoy and they surely will. Head on over and get these freebies HERE.
Now that you've got your props in tow, you need the perfect setting for your valentines' to strike their photo booth pose in front of.
Let's take a peek at the Photo Booth of the Star's top V-day photo booth backdrops that we can't get enough of.
Photo Credit: J.Crew
We love this simple idea for a photo booth backdrop! It would only take a few minutes to create a heart on a blank canvas, and even though the design is so minimal, it tells a story.
Photo Credit: Domestically-Speaking
We love this backdrop that we found over at Domestically Speaking. It is the perfect décor for a romantic backdrop, or fit for a children's classroom party. If you are in search of some budget-friendly inspiration, along with a tutorial that is beyond simple to follow, you must check this out. Head on over and take a look HERE.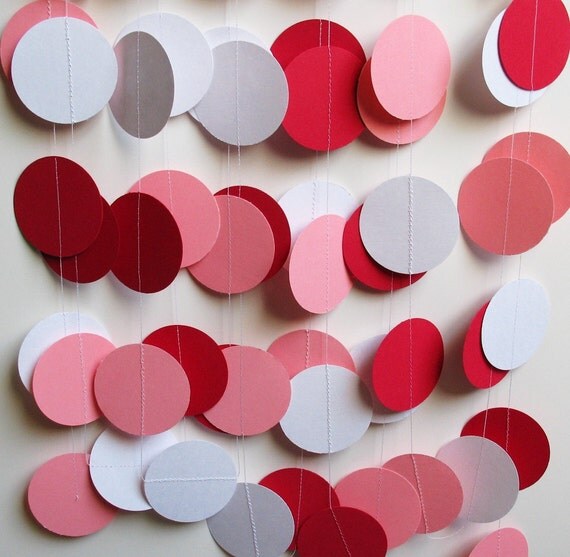 Photo Credit: Polka Dot Shop via Etsy
We found this festive garland over on Etsy and just love it! It would make the perfect backdrop for your photo booth or even behind your sweets and treats setup. We love the pink, red, and white circles that are actually hand punched and carefully machine stitched together. You can order yours HERE.
This would make a wonderful last minute DIY activity for you and the kids to create together. Don't worry about getting out the sewing machine, there are so many ways that you can attach the circles and hang them. You could use a needle and thread, or fishing wire, or even get out the hot glue gun and attach them that way. Hang them and enjoy!
How are you decorating for your photo booth this Valentine's Day?
Author: L. Fulton-EventsbyL