Spring brings us beautiful life and color that emerges right before the depths of summers beauty and outdoor activities can fully begin.  If you are planning a spring party we have all the inspiration you need to plan your party from start to finish.  Even if you aren't thinking of planning a party these ideas will have you feeling cheerful and happy and may just inspire you to throw a soiree.
Hosting a bridal shower?  We love these invitations from plpapers Etsy store.  There are some other really amazing designs you can pick up there as well.  It is a digital printable package that comes with the invitations, shower recipe cards, thank you cards, and even thank you tags.  We can't get enough of these beauties.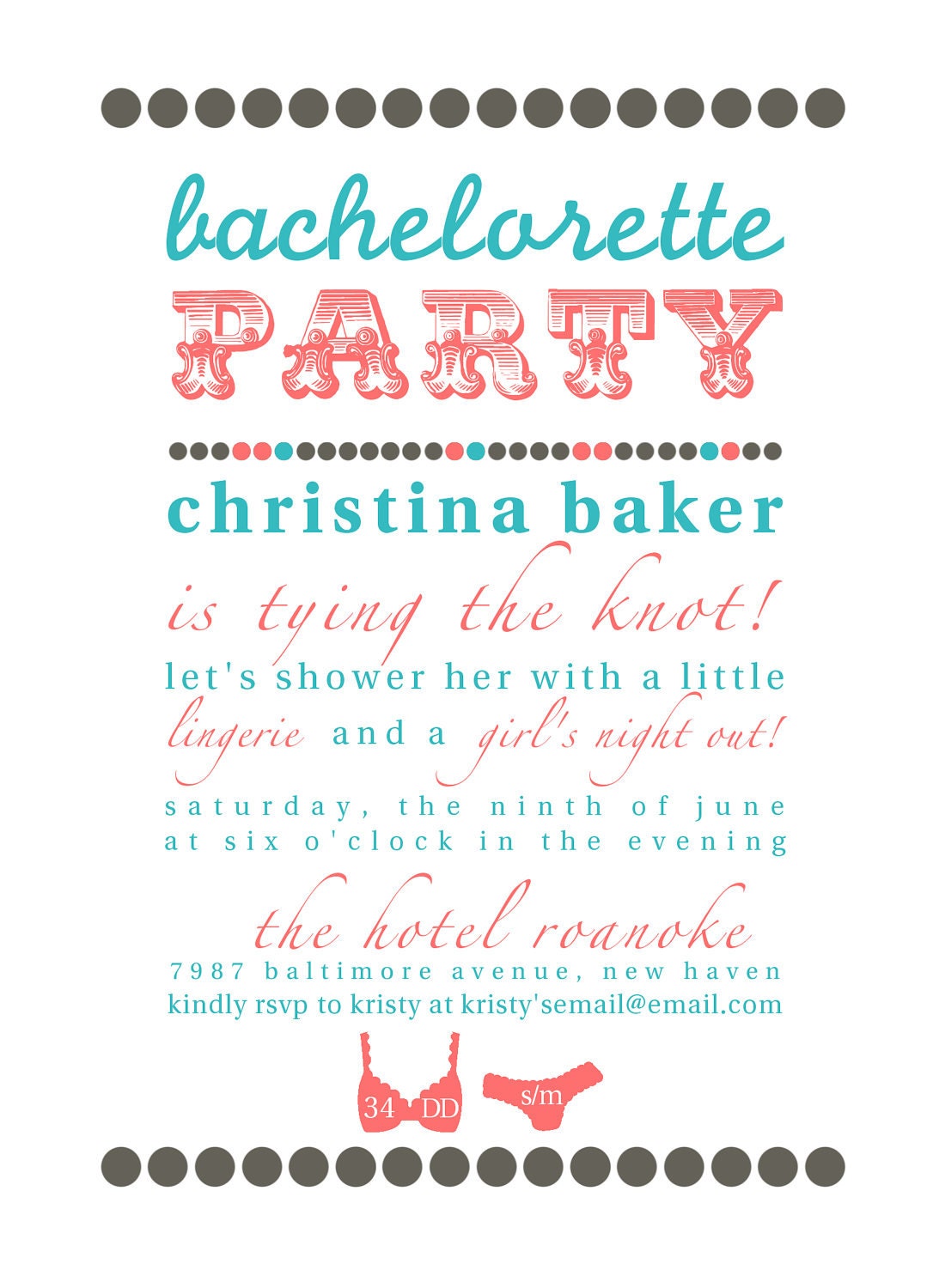 This bachelorette party invites coral and teal design is so festive for spring and summer from elevenONEdesigns Etsy store.  It's amazing the inspiration you can find on Etsy.  There are some truly gifted creative individuals and it's so wonderful to have them all in one place to shop from.
This 3 year old's party was fully inspired by spring time colors of soft yellows, greens, and pinks.  So adorable.  The candy holder "fruit baskets" have us itching to head out to a farmers market or local fruit or vegetable stand.  Thanks Nice Party for sharing this delightful setup!
Does this Fruit and Veggie food bar via the knot have you feeling fresh and ready for summer?
This dessert table is perfect for spring!  They used real grass table runners and the pastel color palette is perfect for spring!  How perfect is the upside down umbrella for a unique focal piece?  Paige of Paiges of Style hosted this "Sprinkle" for a friend's second baby, but this would be a fabulous design for any spring occasion and be sure to provide extra umbrellas for guests to use as photo booth props.
This idea to use flower pots for silverware holders is from Party Frosting.  You can just write the names of the items each pot is containing with chalkboard paint marker so you can wash it off and re-use them after the party ends.  Fill the pots up with your photo booth props as well for an extra pop of the theme.
This picture from Pinterest proves that your décor doesn't have to cost a fortune or take hours to set up to give you that WOW factor!  This is such a simple idea to tie ribbons in your color palette to the chair backs and makes such a bold impact.  Low cost, low labor, huge impact.  It's perfection!
Let your guests wet their whistles and loosen up for their fun in the photo booth with this Mint Fresh Arnold Palmer recipe from Tablespoon.
Or this fresh and tangy Ginger Lemonade that looks as good as it tastes and is simple to make and since it has to be chilled at least one hour prior to serving it is the perfect cocktail to make ahead.
The recipe provided is for 20 servings but we have a feeling you will want to double, if not triple this for your spring party!
We will leave you with this recipe we also got at Tablespoon for Pink Lemonade Jello Shots. Enjoy responsibly and CHEERS!!
Author: L. Fulton-EventsbyL