It's time for a Photo Booth prop roundup. With all of the storms we have had in the Chicagoland this week, it has reminded us how perfect Photo Booth rentals are for indoor and outdoor activities.  Here are some really fun prop ideas we found that your guests will love at your wedding, back yard barbeque, graduation party, birthday, or whatever you are going to be celebrating with Photo Booth of the Stars.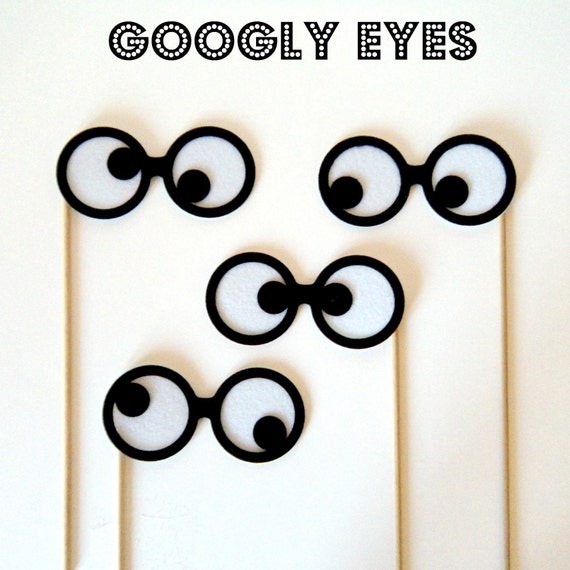 These googly eyes from KittyDuneCuts are a fun prop for any party. They are cut from stiffened felt so they will hold up a lot better than paper allowing you to use them time after time. Check out Kitty's etsy store and snag a pair for your photo booth or get several that you can use as double duty for wedding or party favors.
These are the perfect props for entertaining a rowdy bunch that loves to celebrate! They would be also hilarious for the sophisticated crowd that needs a little lightening up. They should help break the ice and get some conversations started. You can find them on Etsy.
Here is a great DIY for all of you crafty people! You can use this variety of props for any occasion from Oh Happy Day.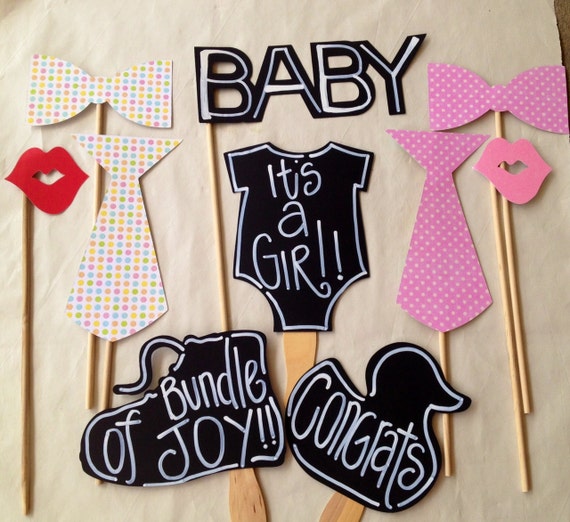 This set of ten photobooth props are so cute for the next baby shower you are hosting or if you are the one expecting. The set comes with 4 chalkboards that are pre-written on that you can customize for your convenience. It also includes 2 pairs of the lips with 2 sets of ties and bows. We found this over on Etsy of course. You can head over to IttyBittyWedding and get a set of your own.
These festive props are a great touch to your bridal shower, bachelorette party, wedding, or just for fun. They are so cute and glittery and the glitter doesn't shed which is a major bonus!  Get yours at TheManicMoose.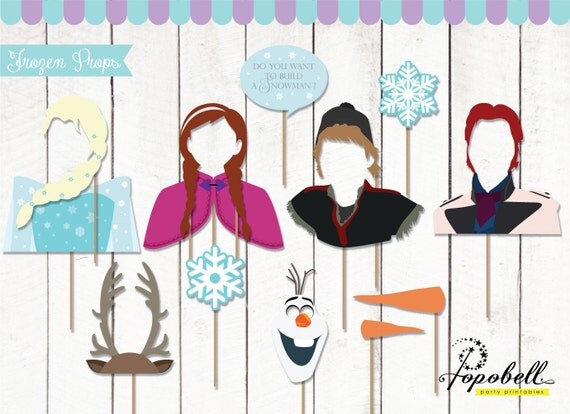 Frozen theme parties are all the buzz now that the movie is so popular. If you are throwing a Frozen themed party, you have to head over to Popobell's store on Etsy and grab a set of these photo booth props. They will be a hit!
DIY photo booth signs and props are so fun to make! If you are looking for a little indoor entertainment this week make some props like the ones above from Invitations by Dawn.  Get a head start for your 4th of July party, or next birthday party that you will be featuring a Photo booth of the Stars rental to kill some time this week.
Here are some patriotic printable photo booth props. If you aren't familiar with ordering pintables online it couldn't be easier. Like Paper & Cake says you literally print, cut, and then party! You can download your set of mustaches, lips, Uncle Sam's hat, Uncle Sam's bowtie, Uncle Sam's goatee, the Statue of Liberty crown, Statue of Liberty torch, fireworks, shooting stars, and American flag.
Happy Photo Booth propping!!!!!