Whether you are in the mood for an impromptu photo booth session, or throwing a winter soiree, we've got some photo booth accessories that will be perfect for any winter time occasion.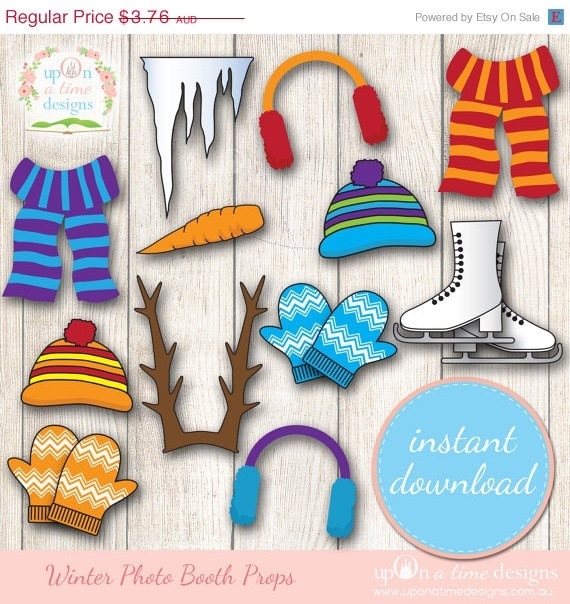 Photo Credit: Upon A Time Designs via Etsy
If you are amidst a snow day chances are you are not wanting to endure a trip out on the road. That doesn't mean you can't have a good time with some good old photo booth fun! Put on your slippers, grab a hot cocoa and head online for some instant downloadable photo booth props like these we found on Etsy!
This set from Upon a Time Designs comes with a scarf, carrot, mittens, hats, earmuffs, antlers, ice, and ice skates. You can check out the shop by clicking right HERE.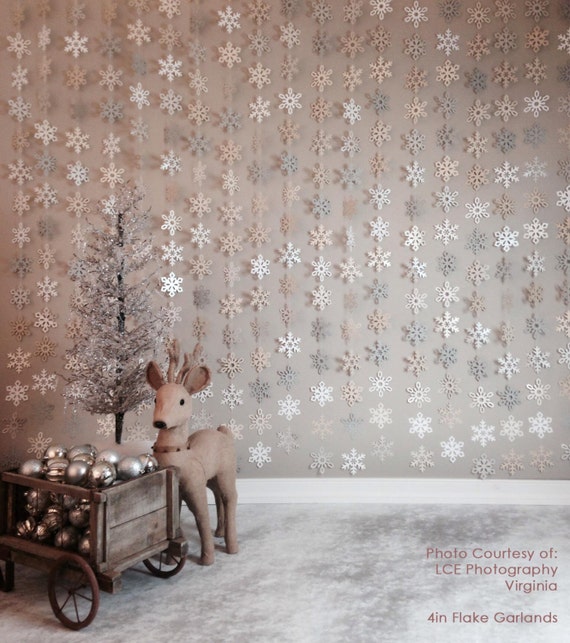 Photo Credit: CSarber via Etsy
How gorgeous are these strands of snowflake garland? We found them on Etsy at the CSarber shop and adore them! Each garland is a variety of white, gray, silver, tan and ivory gold shimmery neutrals which will be the perfect accent for your winter festivities. You can order them in a different lengths as well so that you can get just the right fit for your space. Check out the shop by clicking HERE.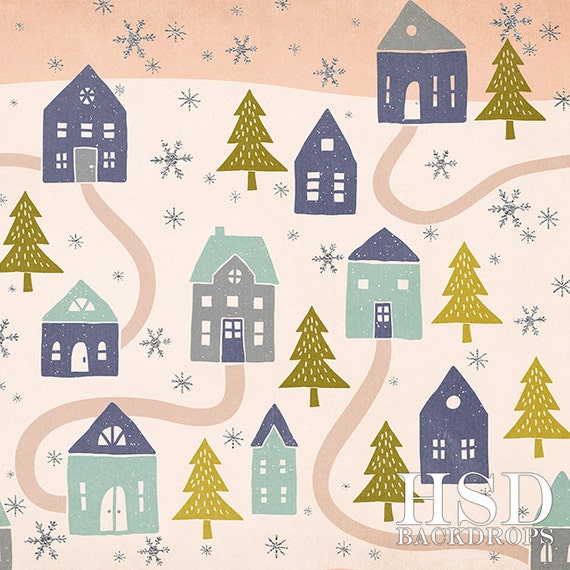 Photo Credit: HSDBackdrops via Etsy
When we came across this whimsical winter village backdrop we had to share it with you. It's a charming setting that all ages can enjoy in the photo booth. The color palette is bright yet neutral enough to accompany any setting and décor. You can take a better look at it by clicking HERE.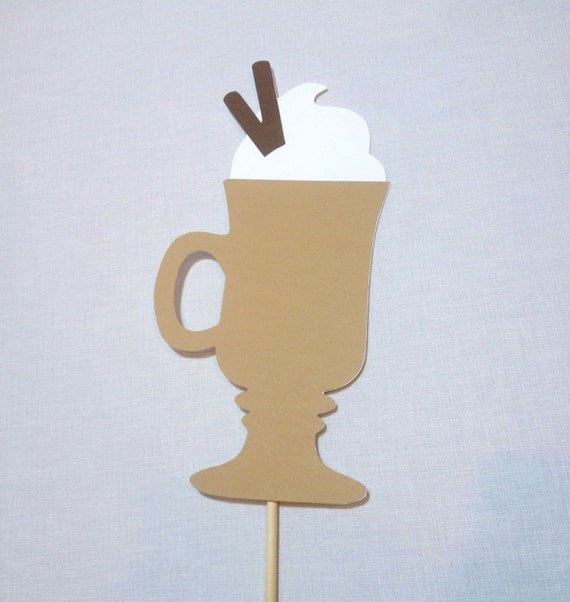 Photo Credit: Clever Marten
Winter snow and hot frothy drinks go together like Santa and his reindeer! It's only natural to have some hot chocolate props waiting by your winter party photo booth. We found this one on Etsy and you can get yours by clicking right HERE.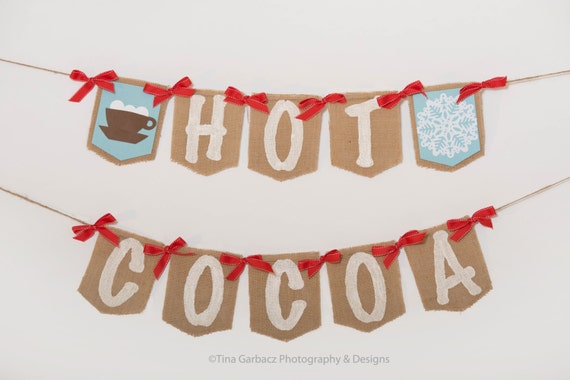 Photo Credit: Paperie Crafts via Etsy
Really get festive with this 'Hot Cocoa' banner to go along with the props. We love the burlap flags and the little red stitch ribbons that just pop on this one! You can find it by clicking HERE.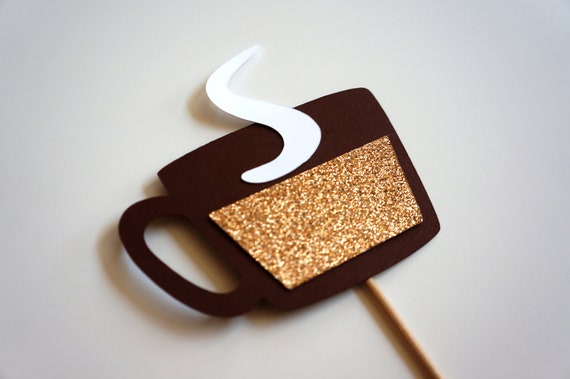 Photo Credit: The Manic Moose via Etsy
We had to sneak in just one more hot chocolate (or) coffee on a stick prop for you. It's sparkly! Caught our eye! You can find this one by clicking HERE.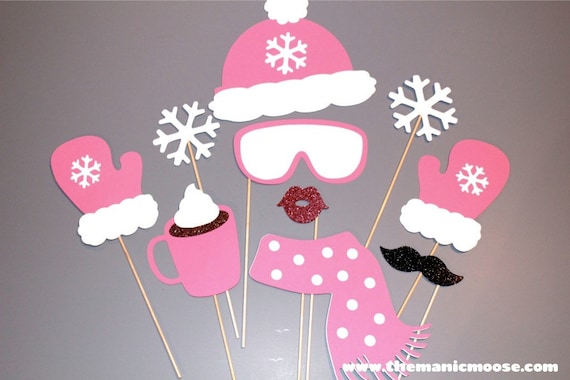 Photo Credit: Manic Moose Holiday via Etsy
These winter props would be so fun for an all-girl sleepover party, or if you just love the color pink! The little polk-a-dot scarf and red lips are just adorable. Get ready for the entertaining photo ops to begin! You can check them out by clicking right HERE.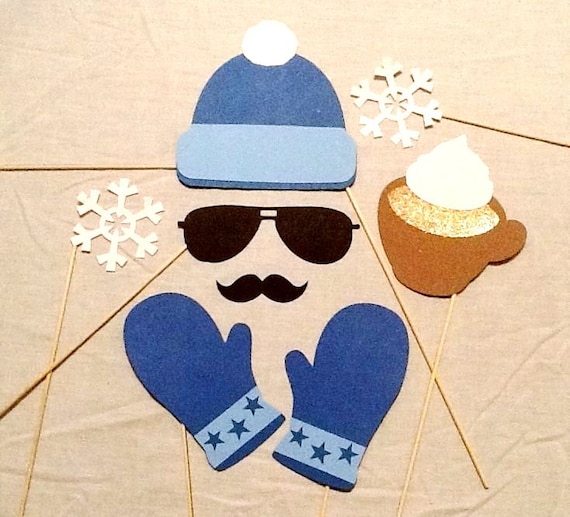 Photo Credit: Pimp Your Party via Etsy
Don't forget about the boys! This little mitten and hat prop set will be perfect for both the girls and the boys! You can get them by clicking HERE.
What are some of your favorite photo booth props for a snowy day?