With New Year's Eve just around the bend it's time to get ready to party! Since we have the big celebration on our minds here at Photo Booth of the Stars, we have hand selected some props and backdrops that we think will have your photo booth rocking long past the ball drop!
Photo Credit: Alana Jones-Mann
Over at Apartment Therapy, we strolled across a fantastic list of DIY photo booth fun. Check out their top 8 glam and glittery photo booth backgrounds. We think you are going to love them all. Just click HERE and you'll be on your way!
Photo Credit: Oriental Trading
We really love this black and white backdrop from Oriental Trading. It's a superb backdrop for featuring all of the fabulous sparkly NYE ensembles. You can check this one out by clicking right HERE.
Photo Credit: Oriental Trading
Here's a metallic gold fringed curtain like the one in the picture above. We really like the look of it and think it helps create a fun, party vibe! You can find it by clicking right HERE.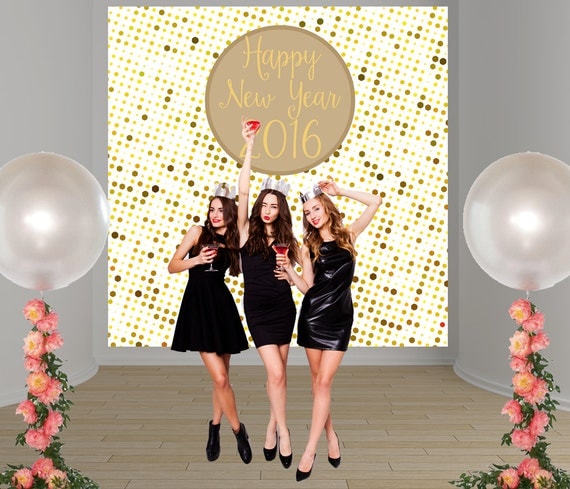 Photo Credit: Banner USA
Now onto another beautiful and glamourous backdrop. We found it on Etsy from Banner USA. We wouldn't mind striking a pose in front of this before the clock strikes midnight! You can check it out HERE.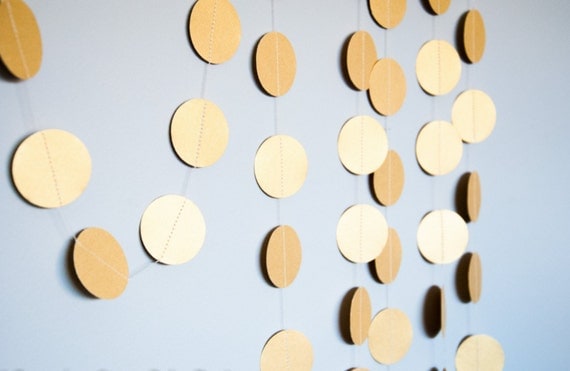 Photo Credit: Boundary Stone Designs
Hang some of this gold matte metallic shimmery garland that is handmade by Boundary Stone Designs. Whether you use it as a photo booth backdrop or garland to add to the décor, it's sure to add a sparkly touch to your party this year! You can head over to the Etsy shop by clicking HERE.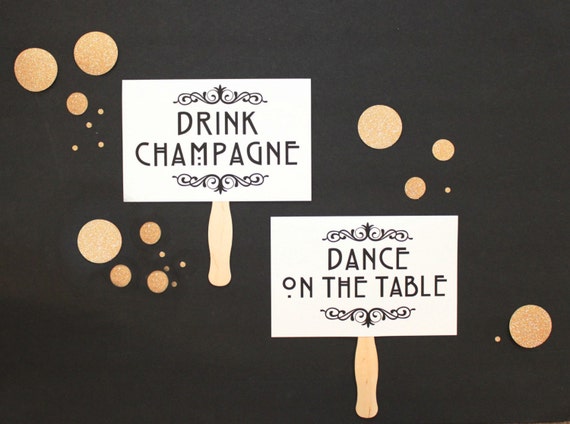 Photo Credit: Little Retreats
Aren't' the designs on these props just darling from Little Retreats? Each sign is double sided for your enjoyment! Bring on the New Year with these sophisticated props! Click HERE to grab yours.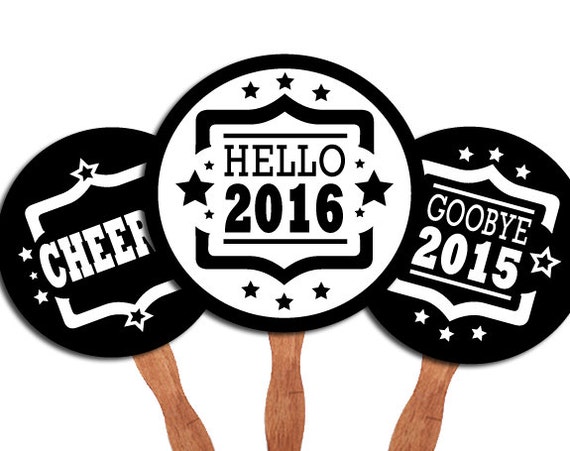 Photo Credit: 12Punt3
These printable DIY photo booth props are sure to be a hit! Just print out these special event props, cut them out, and glue them to a stick! It's so simple you could do it during your lunch break! Click HERE to get the download.
If that wasn't enough photo booth prop inspiration, head over to Glitter 'N' Spice and take a look at their extensive list of 2016 NYE Props. There you will find a variety of styles to go with whatever theme you are hosting this year. From glitzy black and gold to pretty pastels, their list has you covered. Just click HERE and you can see the full list.
What props or backdrops will you be featuring at your parties? Are you using store bought, online, or DIY? We'd love to see them so please share in the comments below, or just shoot us an email so we can check them out.
From Photo Booth of the Stars, have a wonderful and safe New Year!
Cheers to 2016!