There are so many different types of photo booth options to consider for your upcoming special event. The classic step-in photo booth will never go out of style, but there are so many others to consider as well. Here are some of our favorites at Photo Booth of the Stars.
You just can't go wrong with our classic step-in photo booths. There are so many reasons that everyone loves this classic option, but the it seems the biggest is because of the privacy that they offer to you and your guests. They can fit anywhere from two to four guests squeezed inside to create some really candid shots that will make you smile for years to come.
It's a great option for those hosting events for groups that may not be so intimate such as a corporate event. It allows guests to have the peace of mind that since not everyone can see them posing inside they can let their guard down and really get into it.
We just love a good Framed Photo Booth and we love how they are becoming increasingly popular. We have seen some really impressive designs both in person and online. Today we just have to share some of them with you, prepare to be impressed.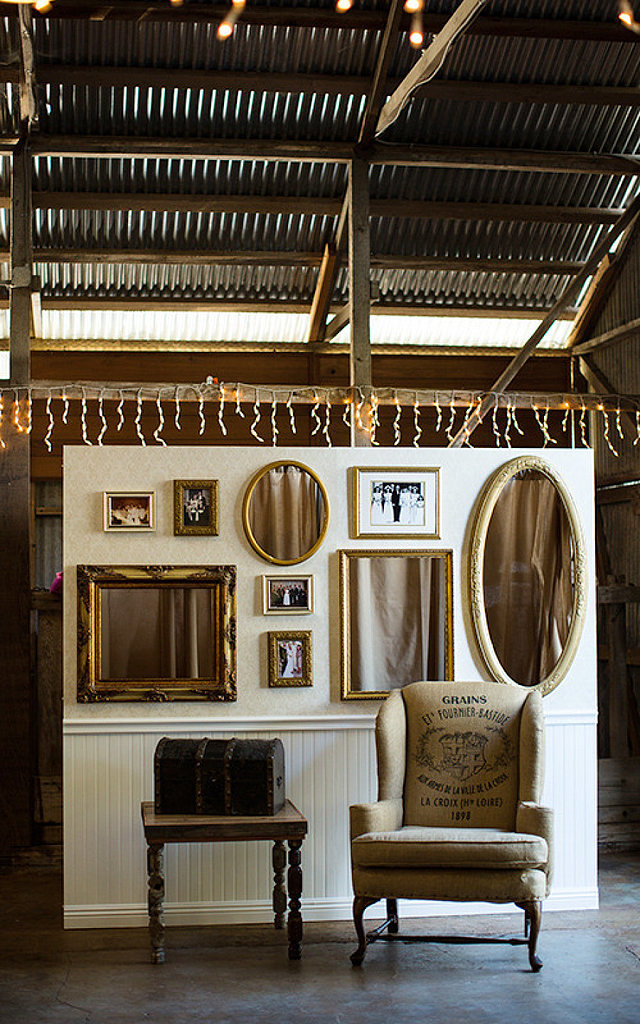 We just love this elegant and formal backdrop for a photo booth. While you can't pose behind the frames in this particular setup, that chair is so inviting. Just imagine the fun guests would have pulling props out of that adorable trunk placed right beside it.
This is another fabulous idea for some framed-fun in the photo booth. What a great shot of the new Mr. and Mrs.
By creating a backdrop with a menagerie of shaped and sized frame cut outs you create the perfect opportunity for guests to dive in and create some unique picture opportunities.  There are so many possibilities for poses with these and it allows for numerous guests to get in on the fun all at once.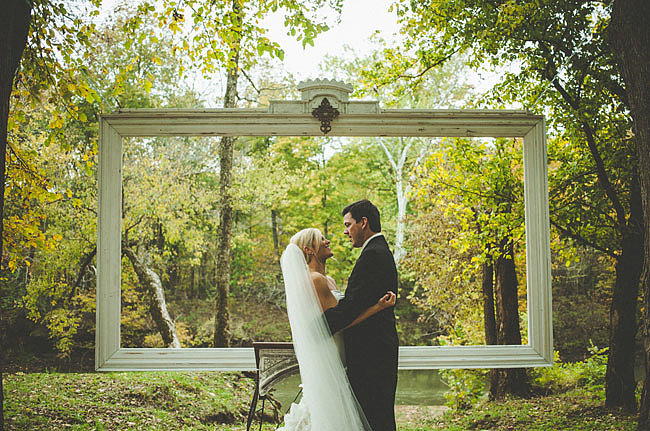 Scenic Style Photo Booths provide a wonderfully unique shot that also allows you to include larger groups within each shot. These are really popular for weddings since there is often so many beautiful picturesque views and scenery at venues.
We just love the way the over sized frame in the picture above captures the magnificent scenery behind the bride and groom. That is a brilliant way to capture all of the beauty surrounding your perfect day in a natural setting such as above.
DIY backdrops are another one of our favorites, because you can completely customize them to mesh perfectly with your events theme.  Be as creative and crafty as you want and really tie your overall event look together this way.
One of the reasons we love the DIY option so much, is that you don't have to have an intense or intricate design in order to create a beautiful back drop. Some of the most wonderful ideas that we have come across were the most simplistic to create yet they are so bold that they really capture the attention of your guests and command the room.  What are your favorite Photo Booth setups?
Author:  L. Fulton-EventsbyL