We're having a heat wave here at Photo Booth of the Stars! Here are some ways to beat the heat and still have a blast at your next event!
Whether you are hosting a kid-friendly birthday bash, or just looking for a way to entertain the little ones this weekend, we think you will love these ideas to beat the summer heat.
We found this one from Hands On As We Grow!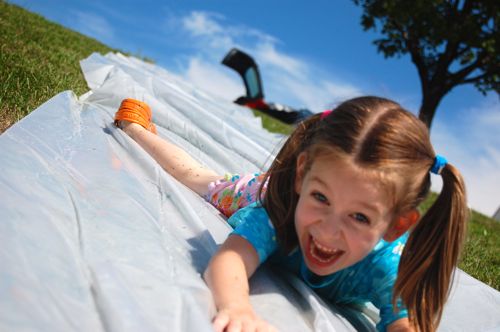 Photo via Inner Child Fun
We thought we'd kick things off with the famous – the Slip and Slide. This classic is fun for all and will keep you feeling nice and cool on a sunny, hot, day!
Check out the DIY over on Inner Child Fun by clicking HERE and let us know what a blast you had this weekend!
Water balloons are another tried-and-true way of keeping your cool when the temperature is soaring. Balloon tossing is a favorite game among family reunions, birthday parties, and much more!
It's really easy to play too. Each player gets a partner and a water balloon. Starting at an arm's length, the person holding the balloon hands it to their partner. From there, each player takes a step back, and now toss the balloon to their team mate, and repeat until the balloon breaks. The winner is the last one standing with a full water balloon. Easy and fun for everyone!
Photo via Herbal Health Care
For those of you getting married or planning a formal event, water balloons and slip and slides might not be acceptable. But, you can still be considerate of your guests by making cooling sprays for them to mist on themselves. You can even personalize your spray bottles with covers, tags, and much more. Head over to Herbal Health Care to scope out their array of cooling methods that are all safe for kids and repel insects as well! Click HERE to check it out!
Photo via I Heart Dogs
Don't forget about your pooch! The heat is rough on them too and there are lots of easy tricks to help to keep them pleasant. We found this "Cool Collar" over on I Heart Dogs that you can have 'chilling' in your freezer ready to grab when the heat wave hits. Check out this and many other tips for your four legged friends by clicking HERE.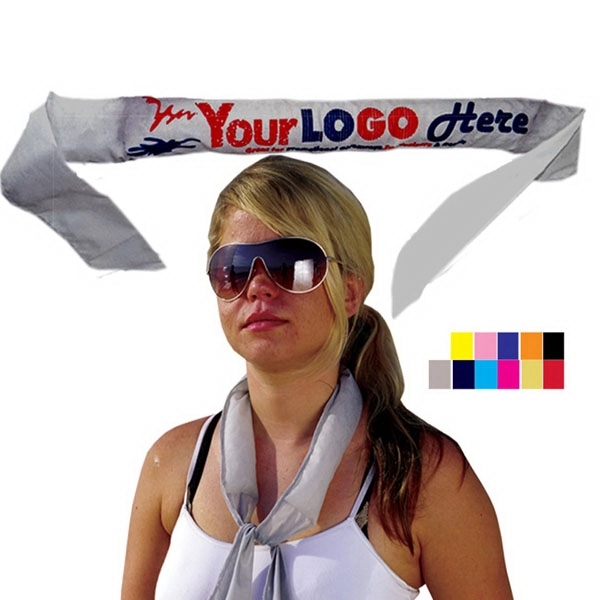 Photo via Super Promo Stuff
These Cool Wraps we found on Super Promo Stuff are a must-have for your outdoor events. Guests wrap them around their necks, rotating them every 5 minutes. The wraps will stay cool for 45 minutes so that everyone can enjoy the event rather than complaining about how hot it is outside. You can even customize them and order them with your logo. Click HERE to find out more information on how they work.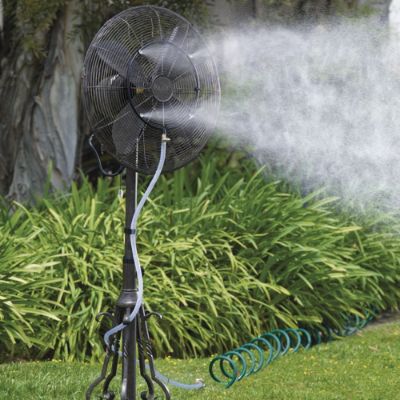 Photo via Frontgate
Outdoor fan misting kits are another great way to keep your guests comfortable while they mingle. We found the one above on Frontgate and you can check it out by clicking HERE.
What are some of your favorite ways to beat the heat? Do you have any tricks for entertaining while the temperatures are at an all-time high? Let us know in the comments below!
Until next time, stay cool and Photo Booth ready!